The TruBliss Wellness Team is masterful at providing you with a relaxing and rejuvenating experience…. Unwind and Indulge with any one of our incredible wellness treatments. All therapies have been designed to promote relaxation, rejuvenation, holistic healing and a healthier lifestyle.
TruBliss LOVE YOUR BODY TREATMENTS  
Registered Massage Therapy
Customized Massage Techniques
30 min $65 / 45 min $80 / 60 min $95 / 90 min $130
Add Pure Therapeutic Quality Grade Young Living Essential Oils: $15
Hot Stone Massage
Helps with circulation, soothes and relaxes muscles, helps with hydrating and flushing cells.
60 min $100 / 90 min $145
Reflexology
Detoxifies the body, relaxes the system, and stimulates the nervous system. Includes a Herbal Foot Soak.
60 min $85 / 90 min $120  *90 minute treatment Includes Reflexes on Hands & Feet*
Mindful Meditation + BioMat Treatment
Far Infrared Therapy, customized treatments, includes Aromatherapy, Guided Meditations
30 min $60 / 60 min $80
Raindrop Therapy Treatment
Using 9 unique and exquisite Young Living Essential Oils that have been clinically tested to have antiviral, antibacterial, and anti-inflammatory properties, this relaxing treatment helps with tired, tight and chronically painful muscles, digestive system issues, autoimmune issues, supports healing of back injuries, swelling and pain, aids in straightening spinal curvatures, relaxes and releases stress, all while bringing the body's systems back into alignment.
90 min $165
Dead Sea Scrub: Hand + Foot Massage
This luxurious hand and foot treatment combines exfoliation and massage to target cracked heels and dry skin, leaving your skin soft and supple and muscles relaxed. Dead Sea Salts are used to exfoliate your feet followed by a sensuous massage with aromatherapy oils. Warm Dead Seas Mud is applies, cocooning tired feet and leg, while hydrating, soothing and nourishing the area.
60 min $85 / 90 min $120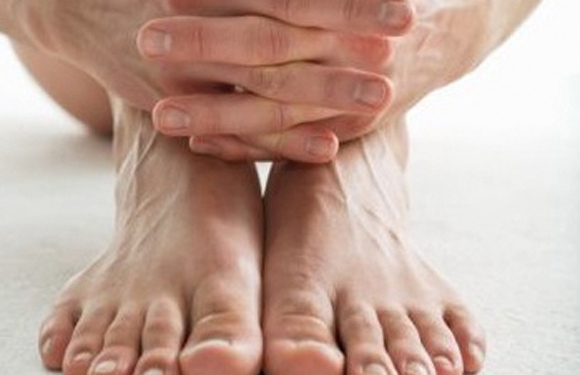 Smoothing Body Scrub Treatment
Treat your skin to this organic, voluptuous scrub that will eliminate dead skin cells, leaving your skin feeling soft, smooth and glowing. Also includes a relaxing face and scalp massage. This treatment leaves your body deeply cleansed and the skin soft and hydrated. 90 min $175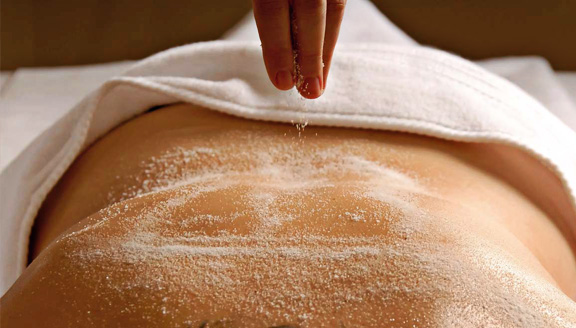 Dead Sea Mud Treatment
This luxurious full Body Treatment includes a Dead Sea Salt full Body Exfoliation, application of warmed pure Dead Sea Mud to tone and cleanse, a Facial Massage and Hot Towel Treatment removal with nourishing Dead Sea Body Butter to finish.   90 min $185
Recommended and Beneficial For: acne, eczema, psoriasis, arthritis, bone and cartilage inflammation, rheumatism, stress, fatigue, sleeplessness, anti-aging, skin tone, cellulite reduction, remineralization and detoxifying.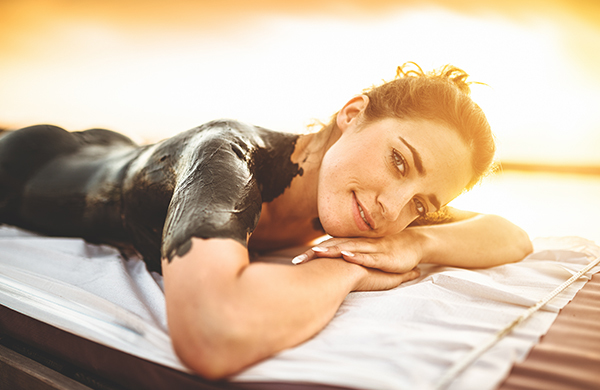 Head and Scalp Renewal Therapy
Combining the powers of Essential Oils and Indian Head Massage Techniques – with a modern twist, this invigorating treatment focuses on the upper back, décolleté, scalp, and face to ease away tension.  60 min $165
***
TRUBLISS PACKAGES
With the stresses and pressures of day-to-day life, it doesn't take much to feel off balance and drained of energy. Give yourself, or someone you care for the gift of a TruBliss package. The following are some of our most popular packages. We're happy to customize a package to suit your specific needs.
Quick Bliss
30 Minute Relaxation Spa Massage, 30 Minute BioMat with Guided Meditation
Approx. 1 hour / $135
Mid-Day Get A Way
60 Minute Eminence Organic Facial, 30 Minute Spa Relaxation Massage
Approx. 1.5 hours / $165
Yummy Mummy Escape
60 Minute Hot Oil Spa Massage, 60 Minute Eminence Organic Facial, 90 Minute Dead Sea Mud Wrap with Hand and Foot Scrub
Approx. 3.5 hours / $370
Diva For A Day
Aromatherapy Relaxation Massage, Eminence Organic Facial, Lip & Eye Treatment, Smoothing Body Treatment
Approx. 3.5 hours / $395
King For A Day
60 Minute Relaxation Spa Massage, Gentlemen's Facial, Hand & Foot Scrub
Approx. 2.5 hours / $290
*Please arrive 15-30 Minutes Prior To Your Reservation So That You Can Complete Your Consultation Card and Relax in our Tranquility Lounge Before Your Spa Experience. We will always try to accomodate any last minute requests, however, late arrival may result in your treatment time being reduced.