Does He Really Need Another Tie?
This Father's Day Let's Give Them A Little Piece of Heaven!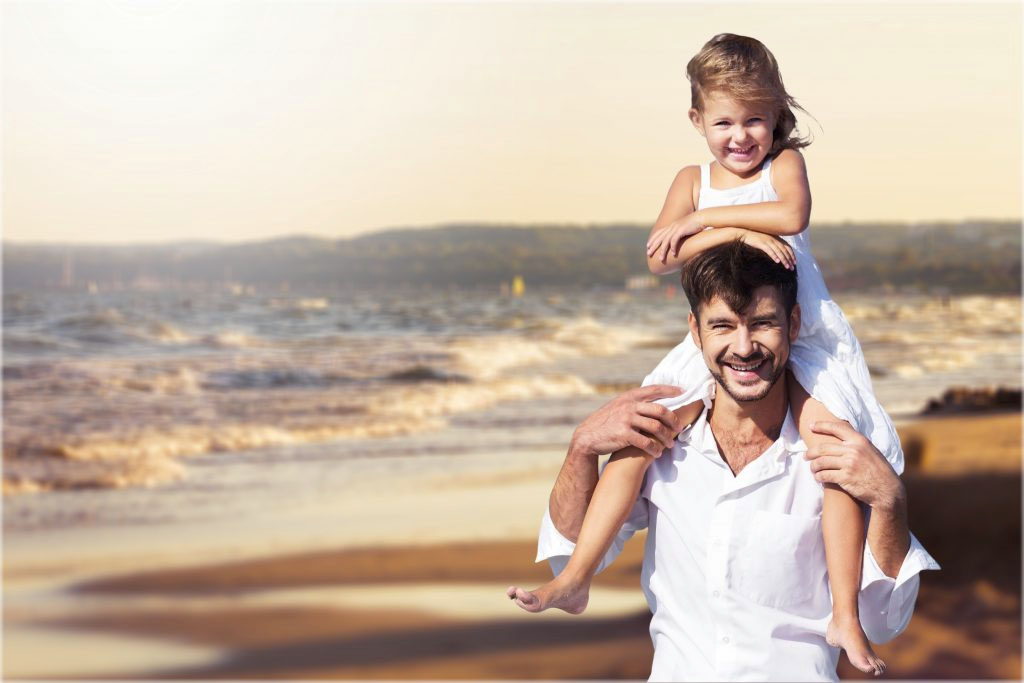 Man Heaven! The MANdatory Spa Package was designed with the guys in mind, from the relaxing Massage to the Reflexology for tired, aching feet. It's guaranteed to give your Man a little piece of heaven right here at TruBliss.
Includes:
60 Minute Massage with BioMat Treatment
Hot Aromatherapy Towel Treatment
TruBliss Scalp Treatment
Back or Foot Salt Scrub
Peppermint/Ginger Express Foot Reflexology
Served with Green Tea & Chocolates
Upgrades:
MANdatory Eminence Organics Custom Facial for $110
Manly-Cure (Manicure for Men) for $30
Total Time: I hour and 35 minutes      Cost: $195
Quick Bliss Manly-Cure for Men
A quick Bliss fix for fellas who take care of their fingers! This very basic manicure includes cuticle treatment; nail shaping and a natural nail buff.
Includes:
15 Minute Quick Bliss Manly-cure
Cuticle Care + Nail Shaping
Nail Buffing
Upgrades:
15 Extra Minutes Hand Massage for $20
Total Time: 30 minutes      $30
The MANdatory Facial

Treat the Special Man in your life to this Amazing Experience! This organic facial combines deep pore cleansers, exfoliators, and masks, mixed with incredible serums and moisturizers to leave your skin purged of impurities and looking youthful. Hot steam towels, extractions and a relaxing arm, neck and shoulder massage round out the experience – which is great for treating ingrown hair. Mantastic!
Includes:
60 Minute Eminence Organic Facial
Expert Skin Analysis
BioMat Bliss Treatment
Extractions
Hot Steam Towels
Relaxing Arm, Neck & Shoulder Massage
Upgrades:
Hand Hydration Treatment for $12
Eminence Organic Eye Treatment for $15
Eminence Organic Lip Treatment for $15
Face Microdermabrasion for $60
15 Minute Lavender Scalp Treatment for $20
Total Time: 1 hour     Cost: $110
Quick Bliss Manicure & Pedicure for Men
Our Quick Bliss Mani-Pedi combo delivers a quick fix for your fingers and toes! Start things off with our Quick Bliss Manicure Treatment – 30 minutes of pampering including a warm hand soak, nail shaping, cuticle care, buffing and a warm cream hand massage. Finish it off with our Quick Bliss Pedicure Treatment – 45 minutes including a footbath, nail shaping, cuticle care, basic foot filing, and a moisturizing foot and calf massage.
Upgrades:
15 Extra Minutes Hand or Foot Massage for $15
Massage with Warm Stones on Feet and Calves for $20
15 Extra Minutes of Foot Filing for Dry, Cracked Heels for $15
Total Time: 1 hour and 15 minutes      Cost: $70
Not Sure Which One To Choose? Give Him A Gift Card and Let Him Decide!